Medical Ceiling Pendants For Operation Theatre &ICU's
Airox Technologies provide all kinds of ceiling pendants (Double arm and Single arm) e.g.Surgery Ceiling Pendant, Endoscopy Ceiling Pendant, Anesthesia Ceiling Pendant and Combination Ceiling Pendants. All these types are designed to load surgical instruments,laparoscope, anesthesia machine, patient monitor and defibrillator as well as infusion pumps.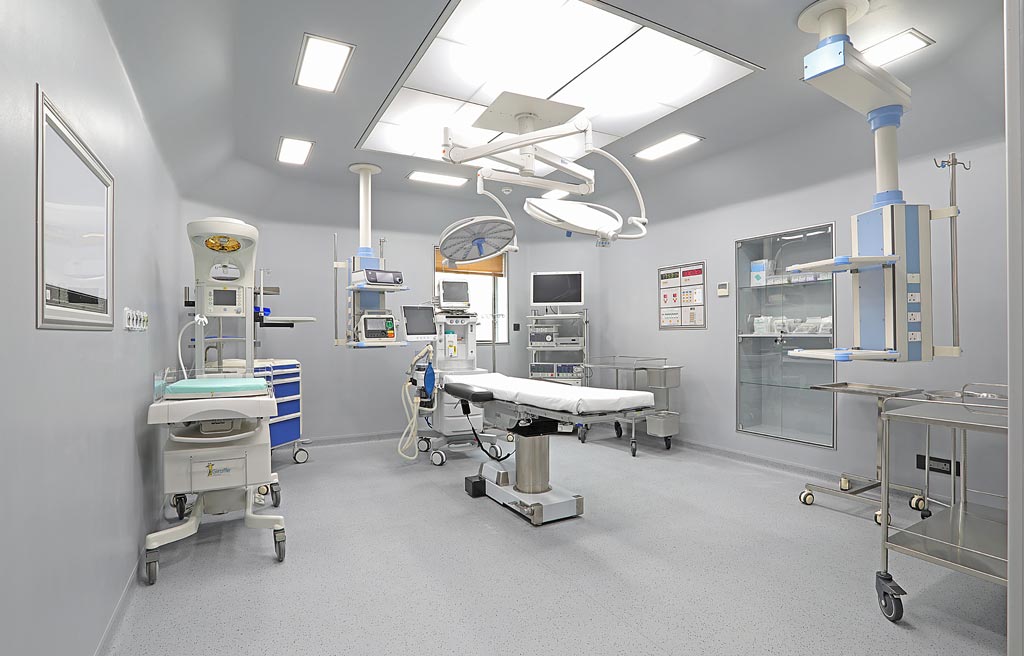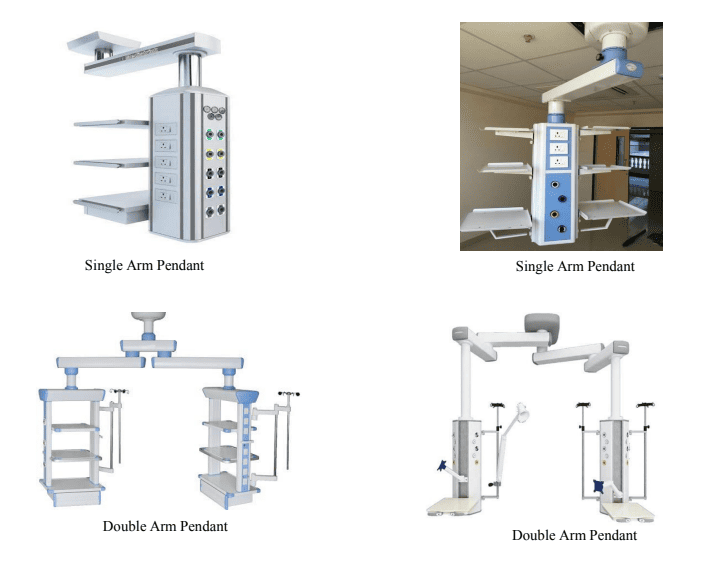 Wall Panel and Floorings
The Prefabricated wall Panels & Floorings is amilestone of the Airox Technologies offering Modular,interchangeable, removable options. It allows forquick and easy installation and inspection. Theconfiguration of the wall whether it has doors or not,it is blind/partly glazed, meets the requirements ofsolidity, modularity, accessibility and flexibility incompliance with the most stringent sanitary andthermal-comfort standards.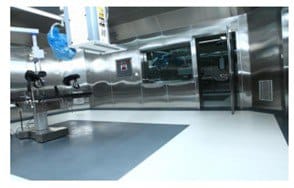 The structure is entirely self-bearing so as not to create an impediment to thepassing equipment above the false ceiling, such as airducts, electrical cable trays. It is made up of verticalgirders at modular center distance from each other,running on upper and lower tracks, especiallydesigned to insert coves and finishing profiles. Thevertical girders are engineered to allow for a "screw-less" installation of finishing panels and accessories.The structure is able to integrate RX shielding with thecontinuous inclusion of an adequately sized lead sheet.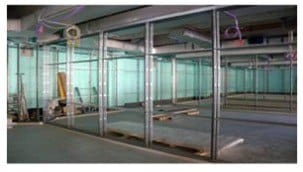 The wall module is designed to allow for perfect flush integration of all the necessary elements to complement the OT.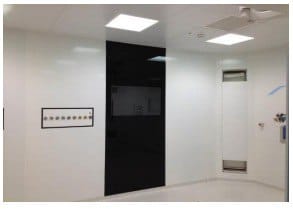 The curtain walls are made as singlepieces up to a height of 3000mm and are made ofdifferent materials and finishing such as: HPL, steelor painted or PVC film-coated antibacterialstainless steel, glass and Solid Mineral Surface(Corian®). The walls may also be customized by dyesublimation printing of high-definition images, uponthe client's discretion. The sealing is made up ofremovable and antibacterial silicon seal insertedbetween the gaps between panels.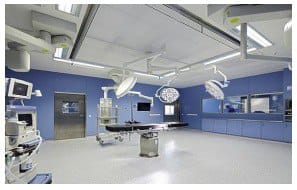 OT Doors –
Doors can be divided according to several criteria subject to construction (design) andmaterial specified
1. Hinged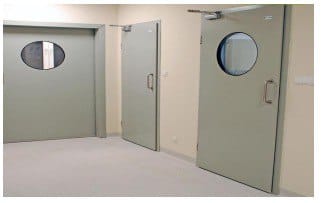 2. Sliding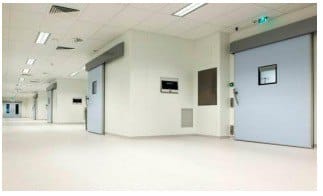 Ultra Clean Air Laminar Flow Ceiling System
The laminar airflow ceiling has the strongest impact to the hygienic performance of the OT.Therefore, it is very important to have system which is adjustable in terms of flow andvolume. For different theatre sizes, different settings are required. The settings are always inline with the standard used in the hospital (e.g., HTM or DIN) and are CE approved.
Technical Data:
High performance particle filter Class14
Filter made of micro glass fiber with two-sided grip frame and gel sealing
Absorption grade 99,995 % acc. to EN1822
Air stream at 0.22 m/s
Air volume: approx. 4700m3/h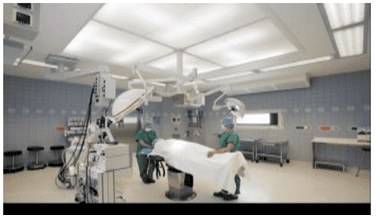 Surgical OT Light
Operation Theatre Light ceiling single dome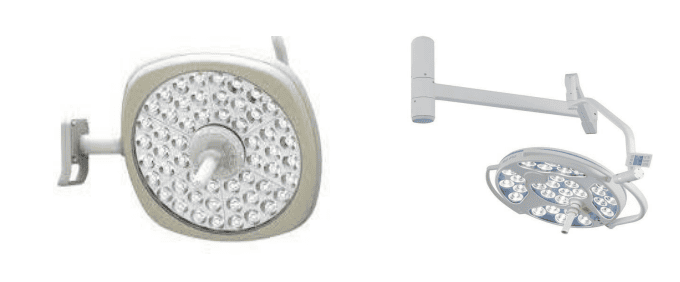 Operation Theatre Light ceiling twin dome

Operating Table
Manually Operated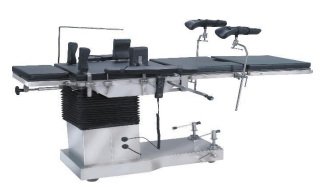 Electrically Operated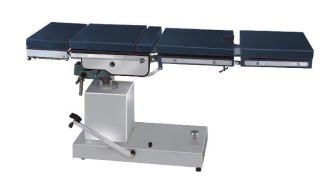 Slide End Control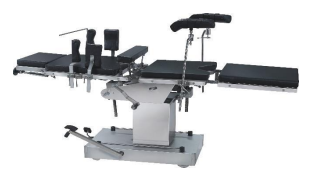 Ortho Attachment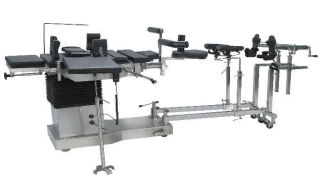 ICU BED / PATIENT BED
ICU Beds are special hospital beds designed for ICUs to take care of critical patients.Airox Technologies provides branded ICU Beds combined with smart ergonomics with advancedtechnology and intuitive operation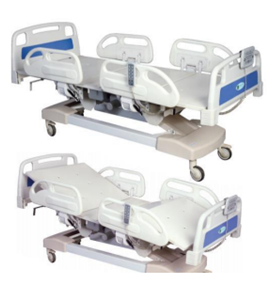 NURSE CALL SYSTEM
Electronic Nurse-Call Systems employ the latest technologies to deliver a number of usefulfeatures: call acknowledgment, call reminder, nurse presence registration, emergency alerts,nurse help requests, instrument alarm relay, I-V drip alert, hospital-wide code-blue alert,SMS alert, patient-nurse intercom, corridor displays, call transfer etc.. These systems areavailable in several models and can be configured for all Hospital needs.